Product Description
Huachuan is dedicated on development, manufacture and marketing of electrical parts applied to auto industry, motorcycle industry, marine field and in other areas. Meanwhile, Chengdu Huachuan is the important motor trail base for China Changan Auto Group. Now we have annual capacity more than 10 million sets.
Huachuan has the self-supported qualification for export and import. The products are exported to USA, France, Italy, Poland, Brazil, Mexico, Japan, India and other countries. We set up the strategic partner relationships with more than 10 overseas customers, e.g. Mercury Marine, TVSM, VALEO IDA, Valeo CZE, Valeo Mexico, Valeo Brazil, COOPER, PIAGGO, LOMBADINI, SHOWA, etc.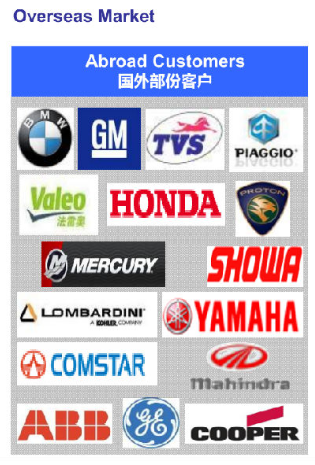 PTT marine motor, used on the oil pump of the outboard motor of the yacht, to provide power for the oil pump, improve the propeller of the outboard motor, and help the outboard motor to adjust its posture during work.
Parameter:DC12V,800W
Small size,High power density
Strong salt tolerance,Can withstand 1500 hours neutral salt spray test without red rust
With overheat protection
High reliability to meet the user's life expectancy.